PROUD MARY
5-NIGHT RIVER CRUISE

Register to receive more information
for when this tour is available...
BOOK YOUR TRIP!
Pay your deposit now...
ABOUT
Proud Mary cruises are designed to provide a perfect balance of activity and relaxation. You'll revel in the peace and quiet of cruising Australia's biggest river and getting to know the flora and fauna of the various areas as you glide by.
There is abundant wildlife to see during the day and at night thanks to state-of-the-art LED floodlights which illuminate the banks, making it easy to observe nocturnal activity on shore.
And of course, the magnificent and changing River scenery provides a breath-taking backdrop each day of your cruise.
Throughout your cruise, you'll enjoy a range of shore-based tours and experiences.
A journey aboard a small boat to cruise the River's secluded lagoons and inlets, where you will view some of the 320 species of birdlife in this region and discover the intricacies of the ancient cliff face.
The Nocturnal Discovery is an insight to abundant wildlife, including the Southern Hairy Nosed Wombat, floodlights illuminate the secluded outback enabling you to easily view the native flora & fauna.
A visit to Murray Aquaculture, one of the most ambitious aquaculture projects undertaken in Australia. With a local guide, visit the interpretation centre, ponds and nurseries, where they breed yabbies, a uniquely Australian freshwater crustacean.
Take a fascinating guided nature walk through Reedy Creek Conservation Park, more commonly known as Mannum Waterfalls. Discover this permanent water course from waterfalls, through swamps and wetlands.
Journey into history at Ngaut Ngaut Aboriginal Conservation Park, one of the oldest archaeological digs in Australia. In 1929, burial grounds, tools and art were discovered revealing facts about life on the River over 8,000 years ago. Here you are met by a local Aboriginal Guide and will discover galleries of cave art and smoke stains from ancient fires and artifacts unearthed by archaeologists.
Riverbank Barbeque – As dusk falls, enjoy an evening around a blazing campfire. A delicious bush barbeque is prepared by our resident chefs using local produce, including billy tea and damper, along with live entertainment under the stars on the golden sands of the river bank.
GALLERY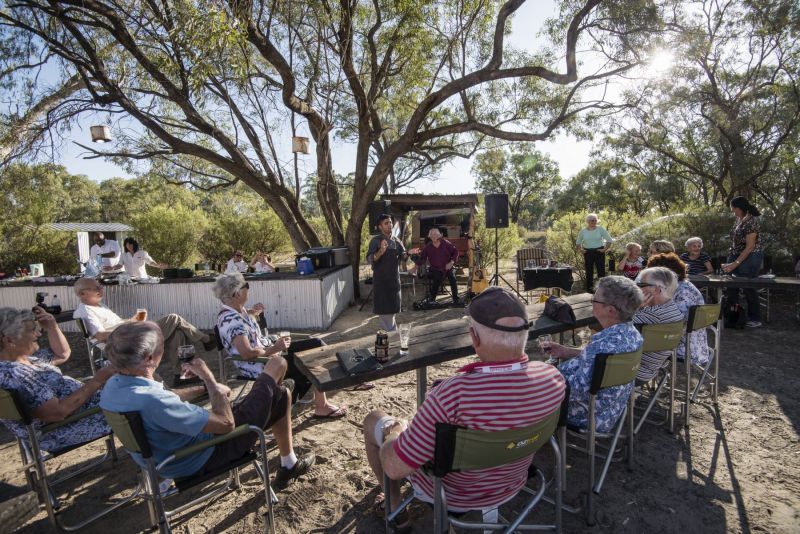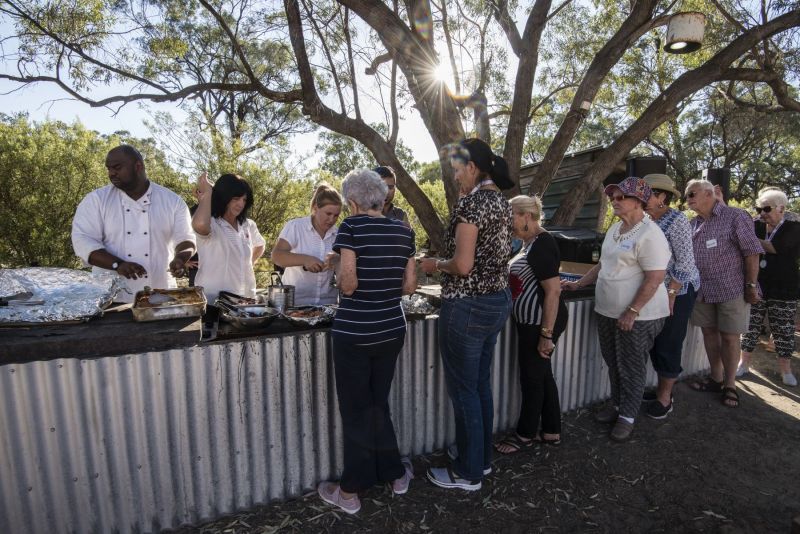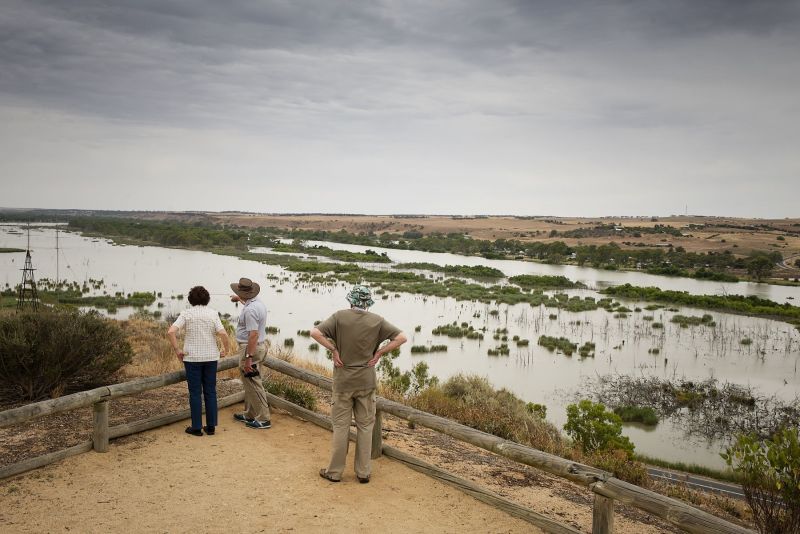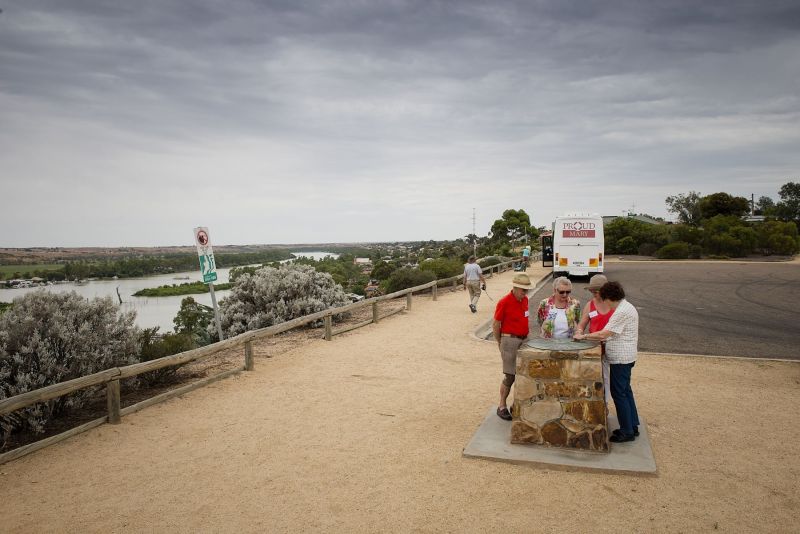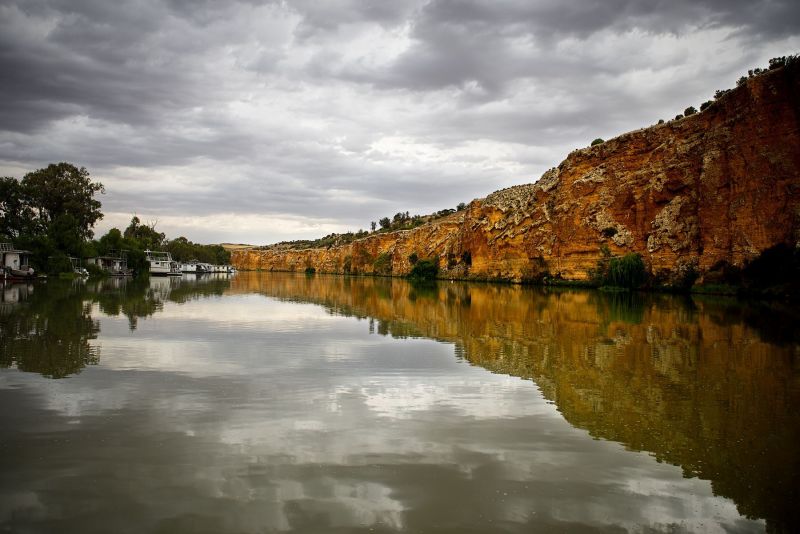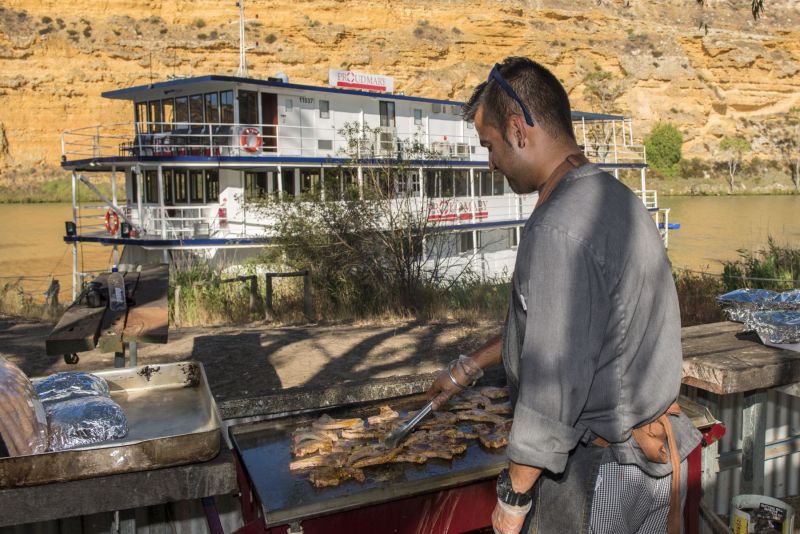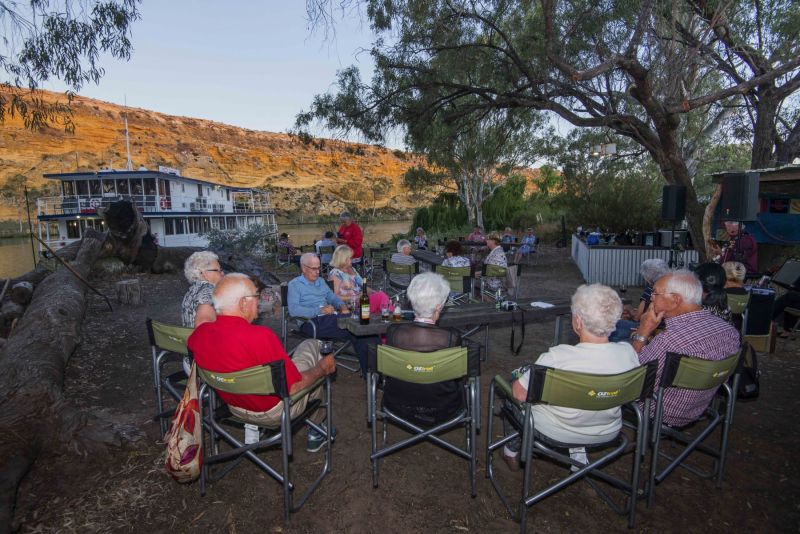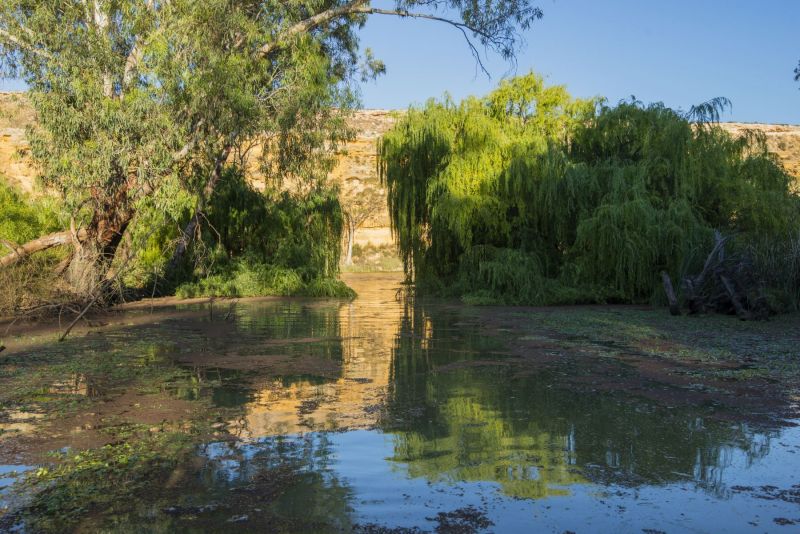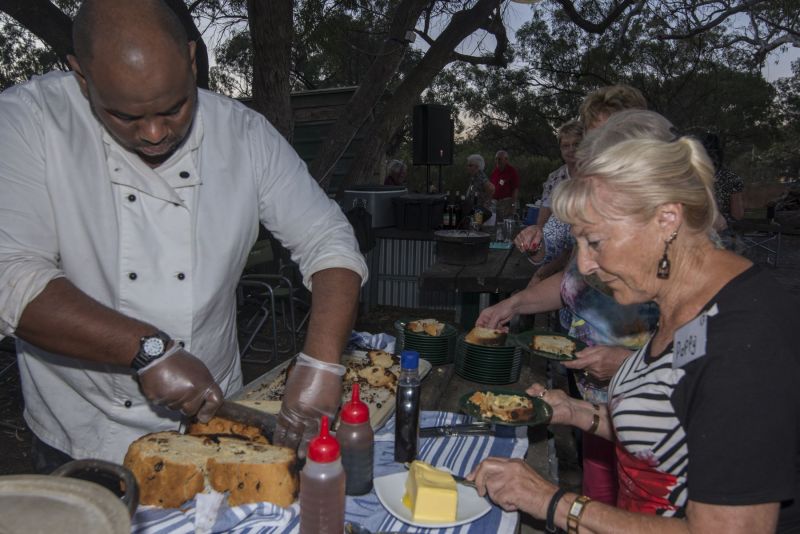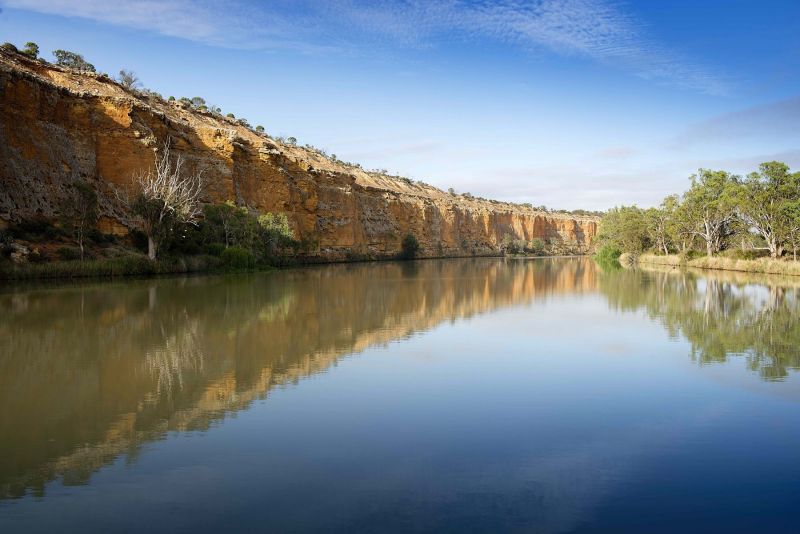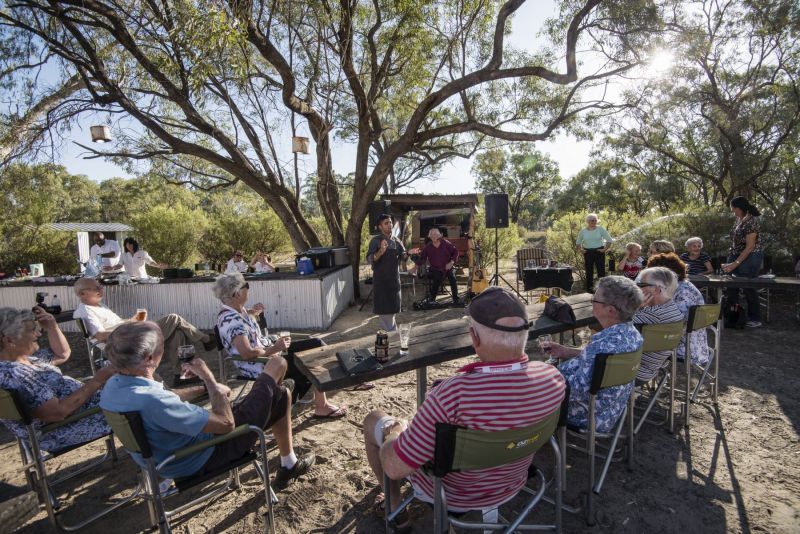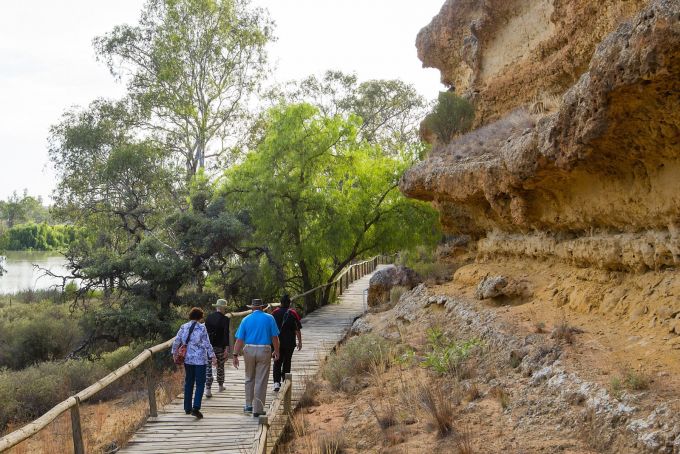 ACCOMMODATION
The Proud Mary boasts 18 spacious ensuite riverview cabins. With only one room type, each cabin has:
Twin or double beds
Individually controlled air conditioning units
Private ensuite
Tea/coffee making facilities
Hair dryers
All the cabins are serviced twice daily free of charge & open onto balcony areas offering you spectacular sceneries.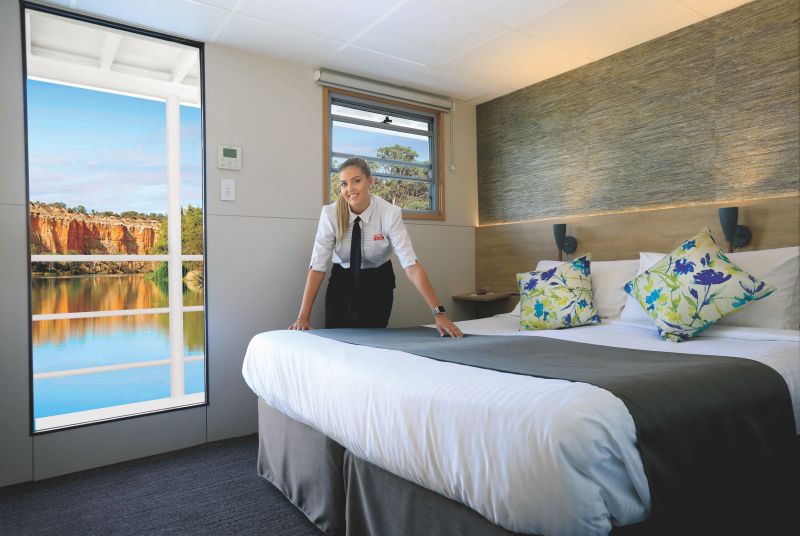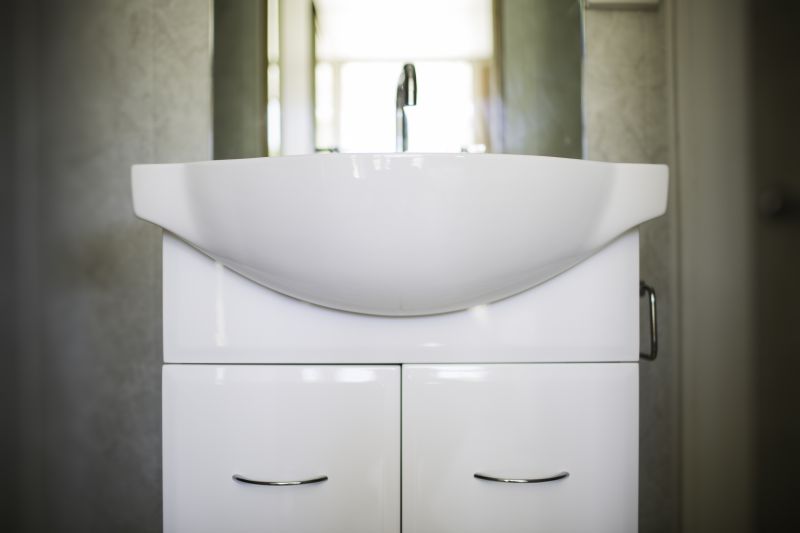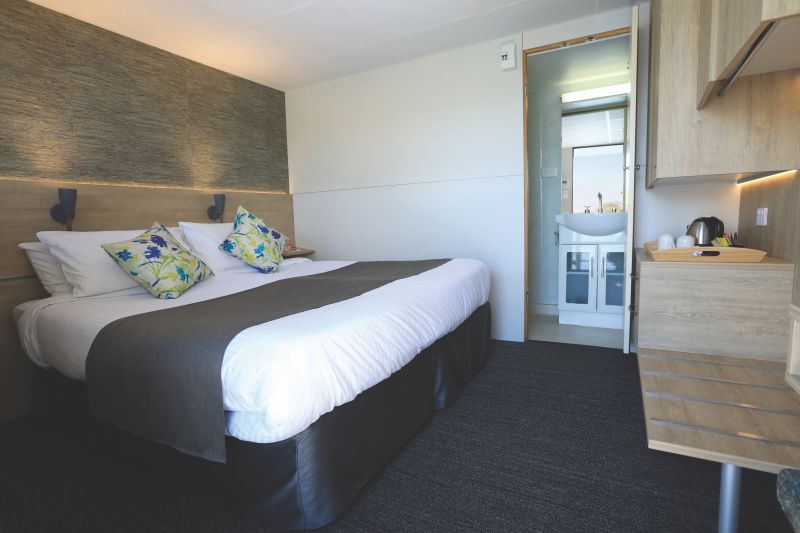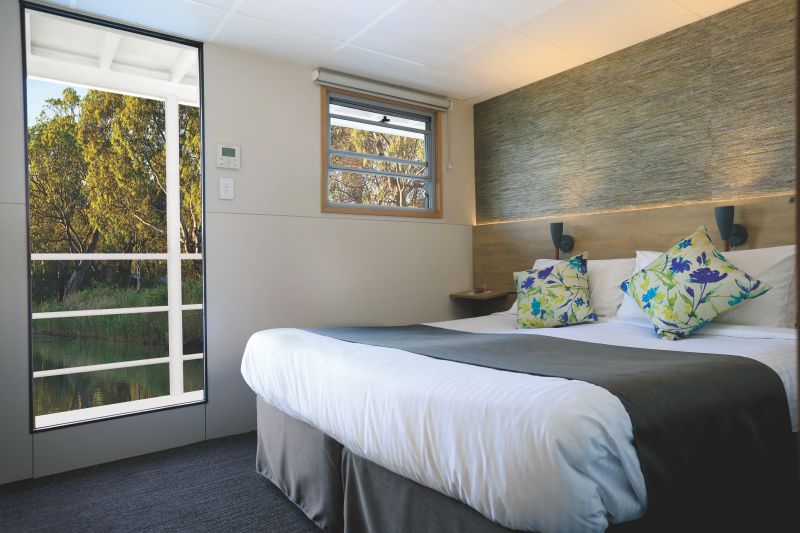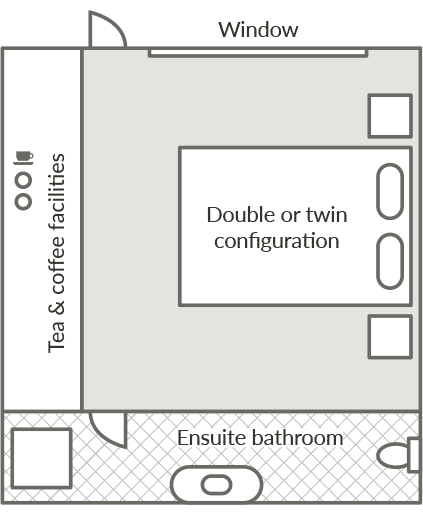 THE SHIP
MV Proud Mary is a purpose-built boutique cruising vessel providing an intimate and friendly atmosphere and offering a true insight into South Australia's bushland and our most famous river, the mighty Murray.
Departing from Murray Bridge, just one hour out of Adelaide, the Proud Mary caters for a maximum of just 40 passengers and provides the ideal environment for passengers to explore, experience, indulge and discover all the River has to offer.
The well appointed bar, lounge and dining areas provide the prefect location for indulging in the culinary delights of our resident chefs, while viewing the passing scenery.
The vessel, designed by Naval Architect Mr Peter James, was built in 1982 on the banks of the Murray River in Berri, South Australia, by the Berri Ship building company. It was purposely built with a shallow draft, allowing the vessel to safely navigate shallow sections of the river. The style of the vessel evokes the Mississippi river cruisers.
MV Proud Mary was refurbished under its current owners. The vessel produces its own power from onboard generators and wastewater is stored onboard then removed when in port in accordance with environmental guidelines.
The Proud Mary has 3 deck levels namely the River Deck, View Deck & Sun Deck. It boasts 18 spacious river-view cabins, each with a twin or double bed configuration.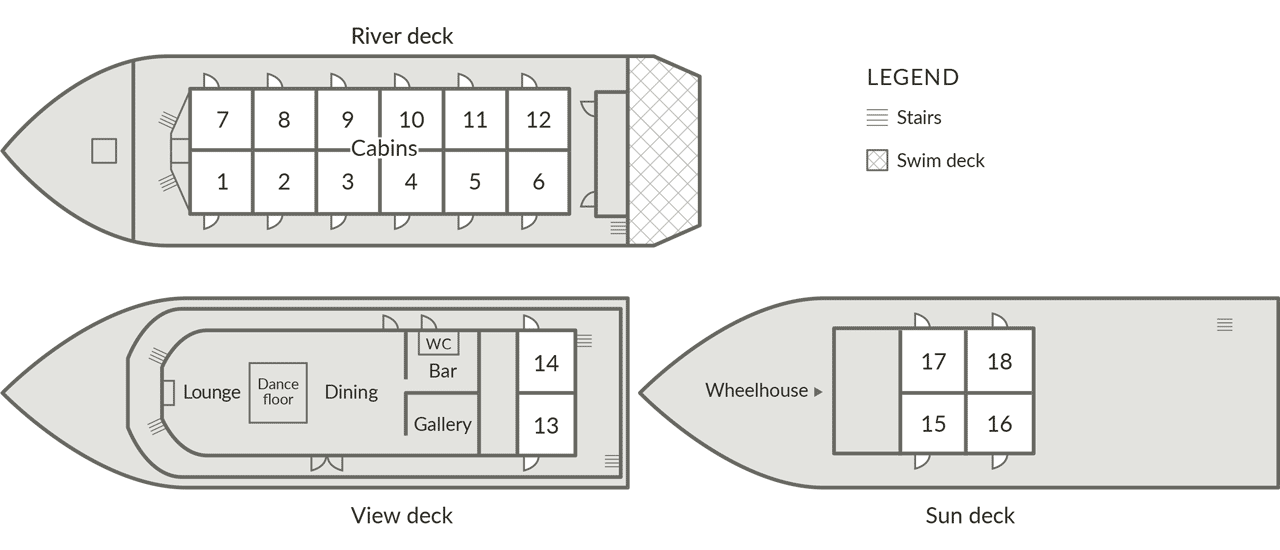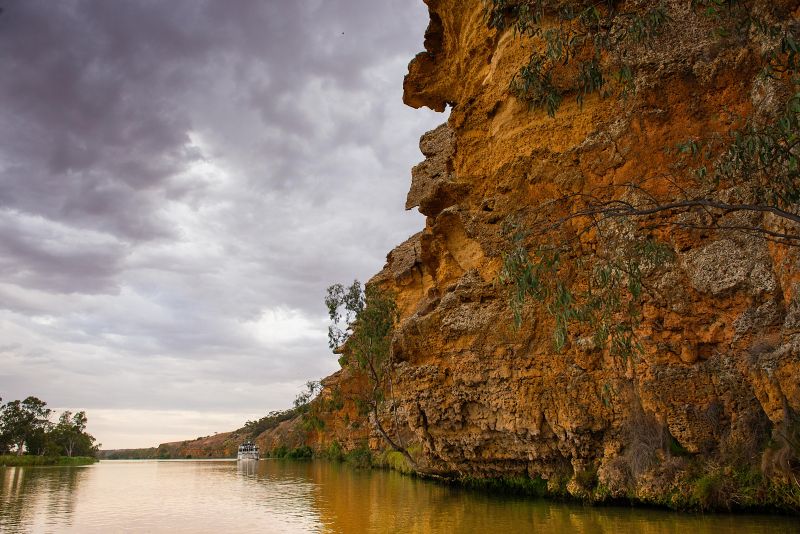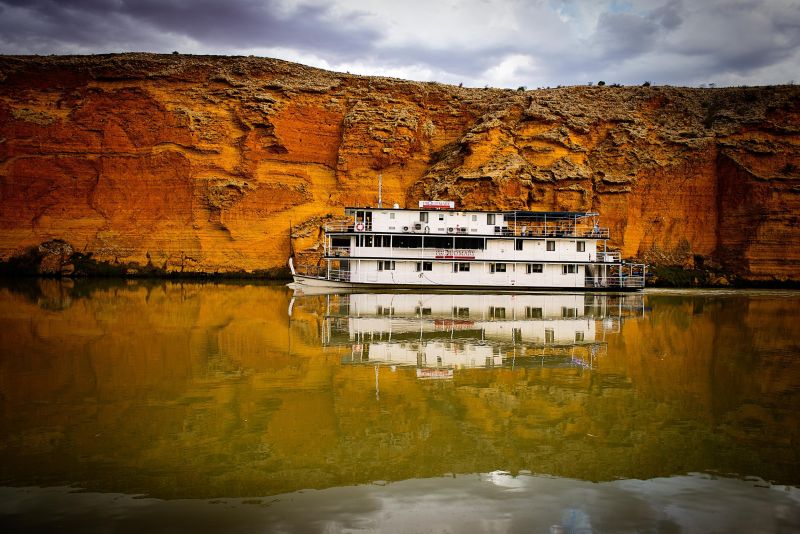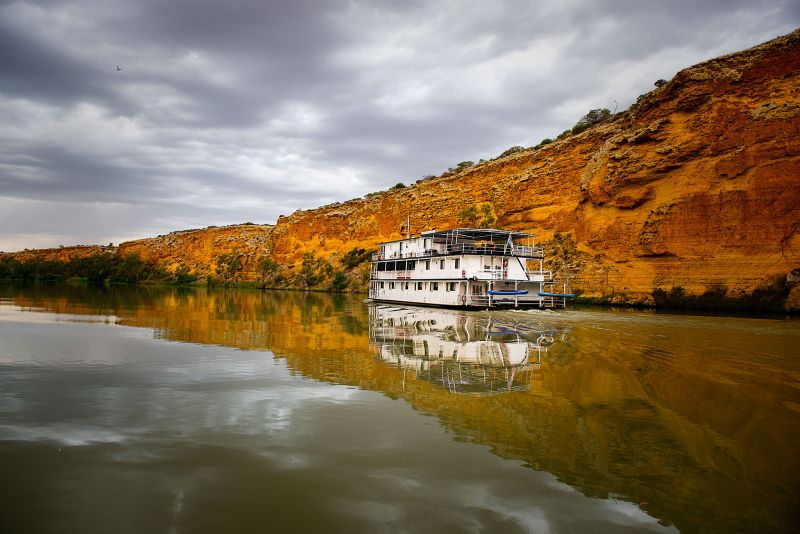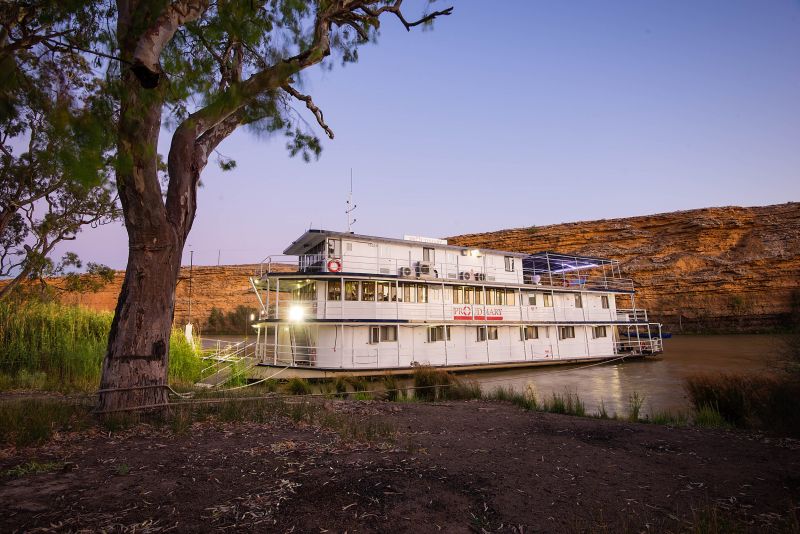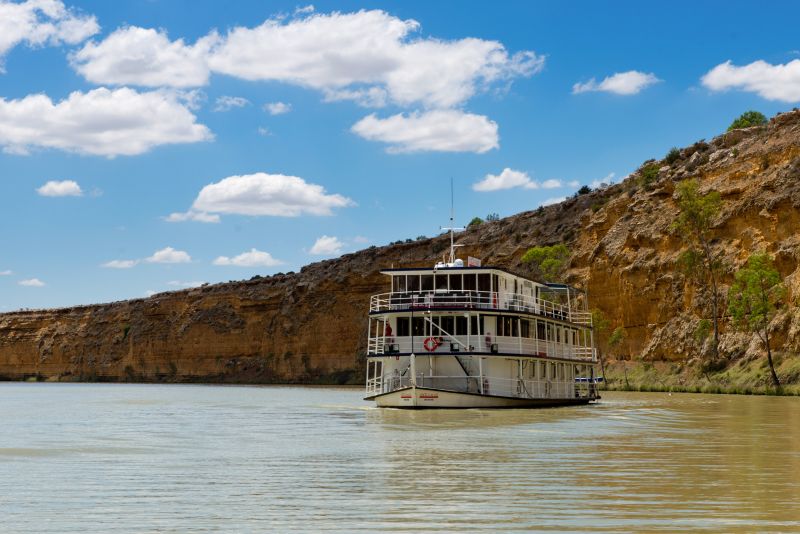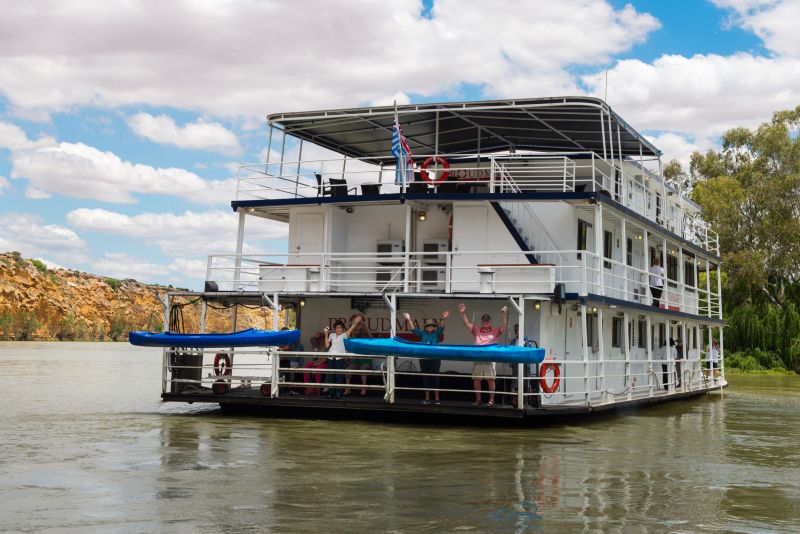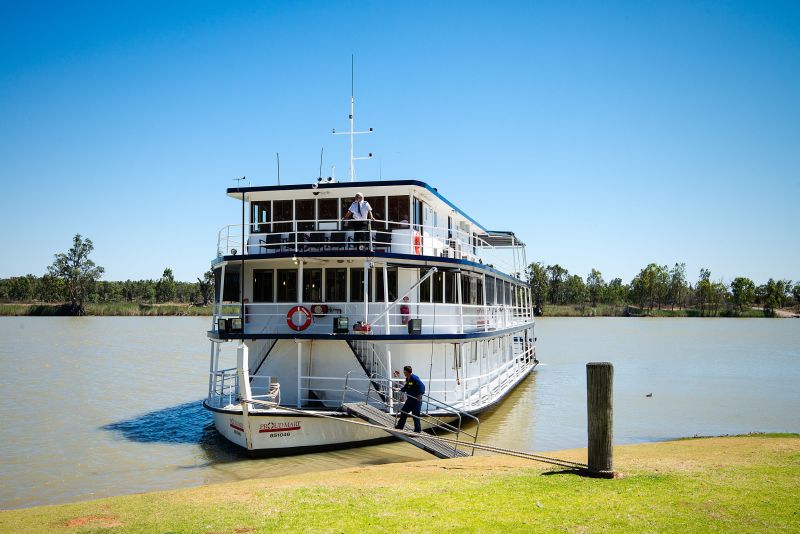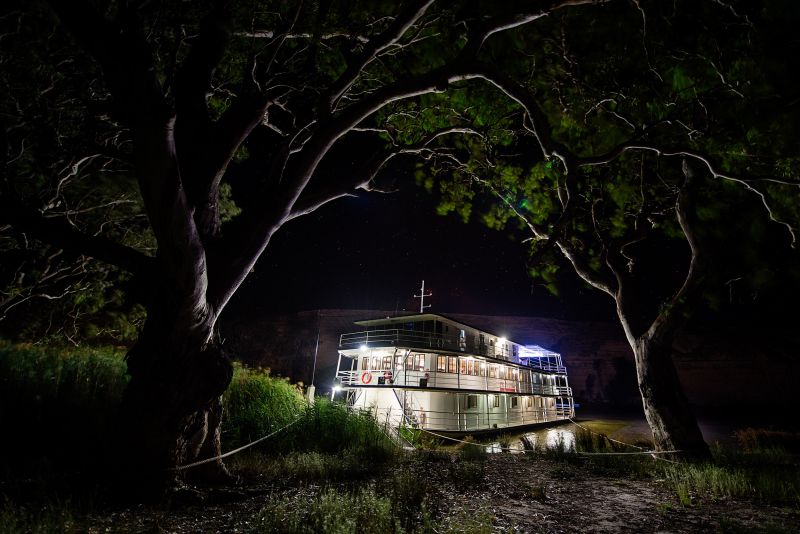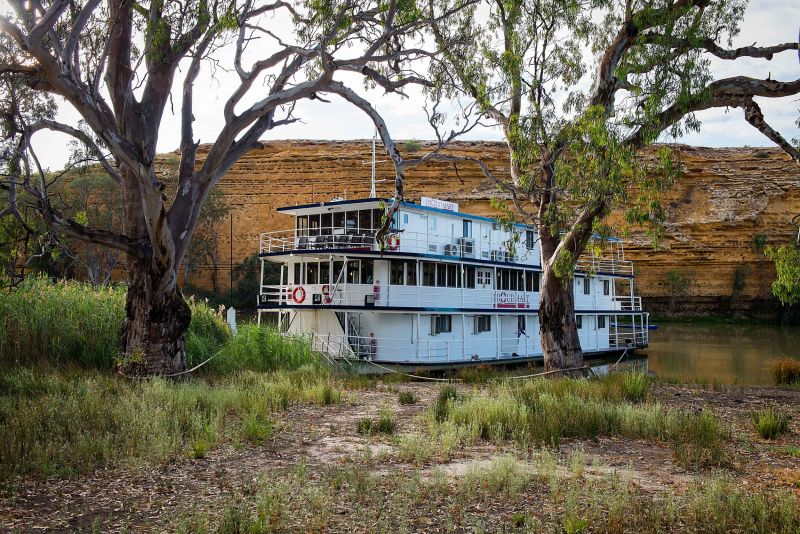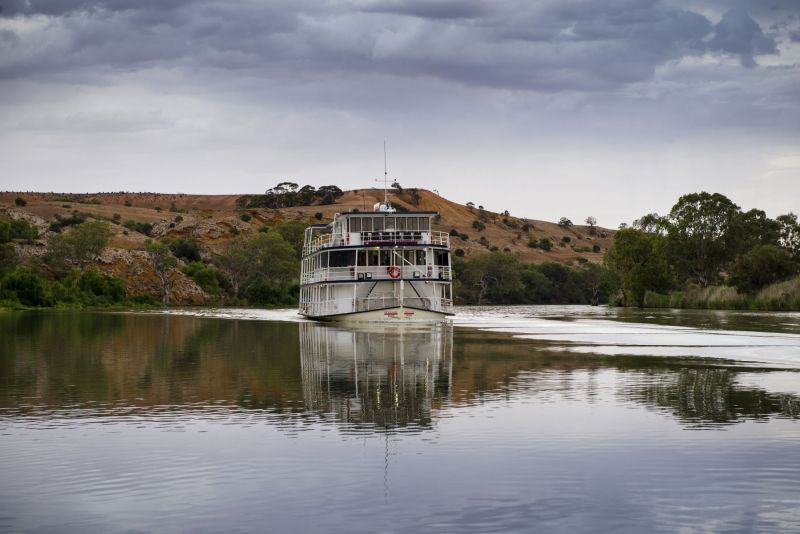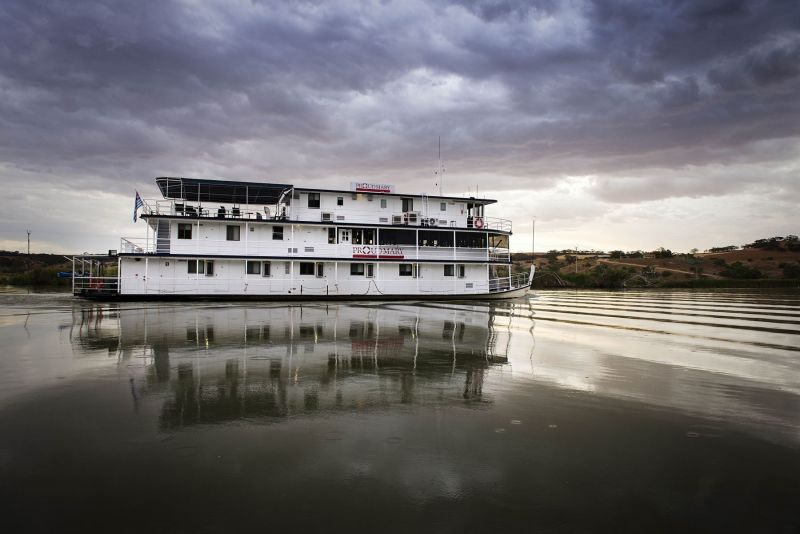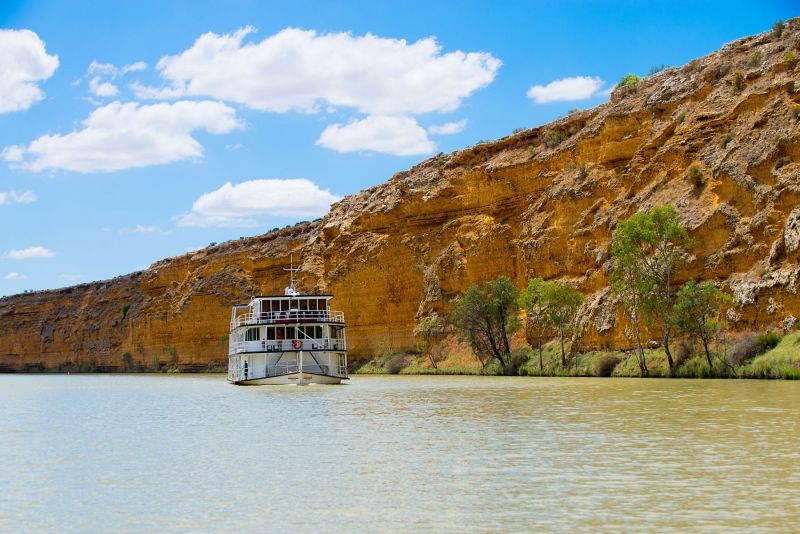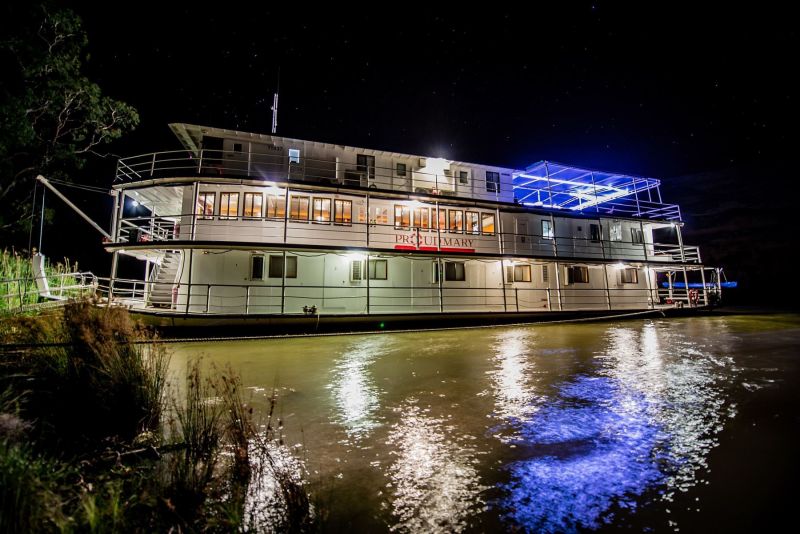 ON BOARD FACILITIES
The Proud Mary has recently undergone refurbishment to ensure your stay with us is as comfortable as possible.
All the cabins have river views and are equipped with individually controlled air-conditioning for year round comfort.
Cabins are non-smoking and open onto balcony areas. Smoking is permitted in specified deck areas.
Each cabin has a private en-suite, hair dryer, tea and coffee making facilities and is serviced twice daily.
The Proud Mary ensures your safety while cruising by providing lifejackets in all the cabins and placing life buoys on all decks around the vessel.
You can order a drink and venture out onto the Proud Mary's spacious open decks or enjoy the intimate lounge and dining areas. The Captain's commentary may spark an interest to peruse the vessel's resource centre and learn more from one of the many books available on board.
Tea & coffee making facilities are also available in the dining area so our passengers can enjoy a cuppa while browsing through the souvenirs available for purchase.
Bikes and canoes are available free of charge to enable our passengers to explore at their leisure any spectacular mooring locations or to discover the backwaters. For those who like a spot of fishing, reels and baits are also available.
The Wheelhouse is open to all passengers to visit at any time. You can see first-hand how the boat is run, ask questions of the Captain and even take the wheel yourself if you'd like to.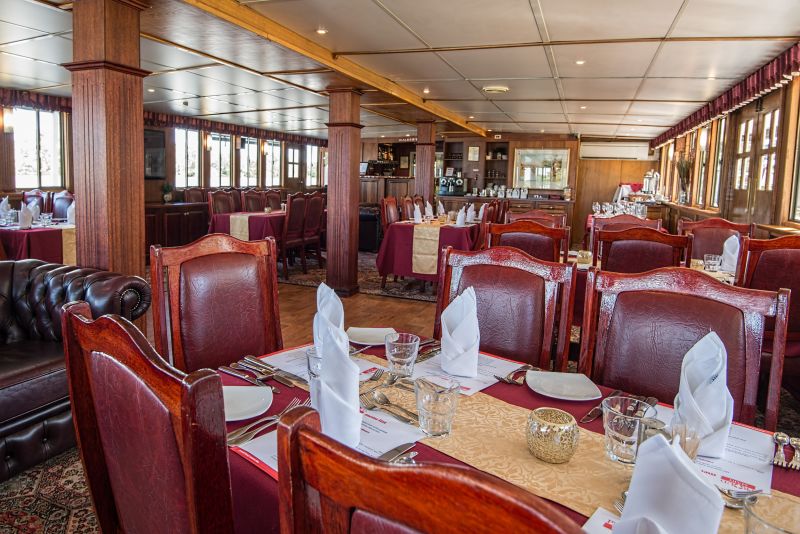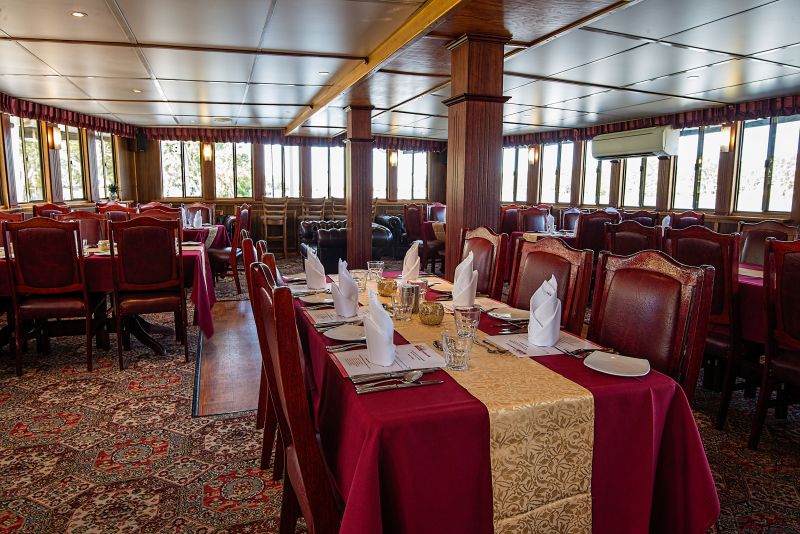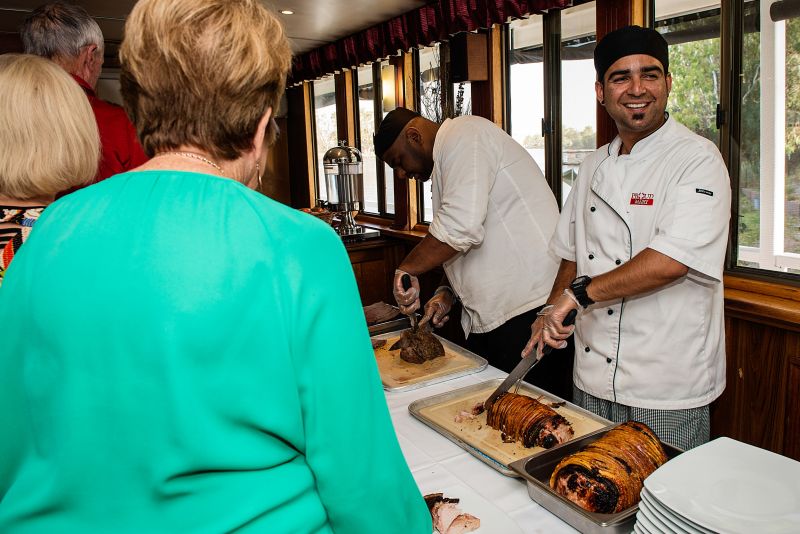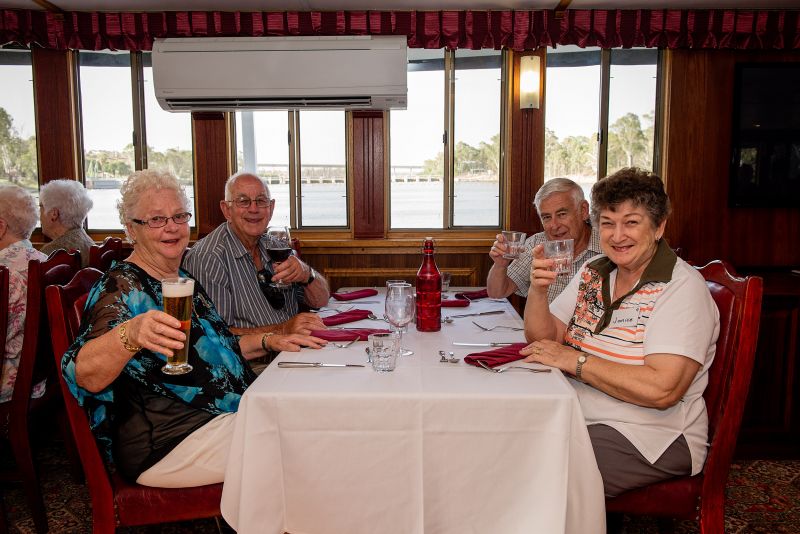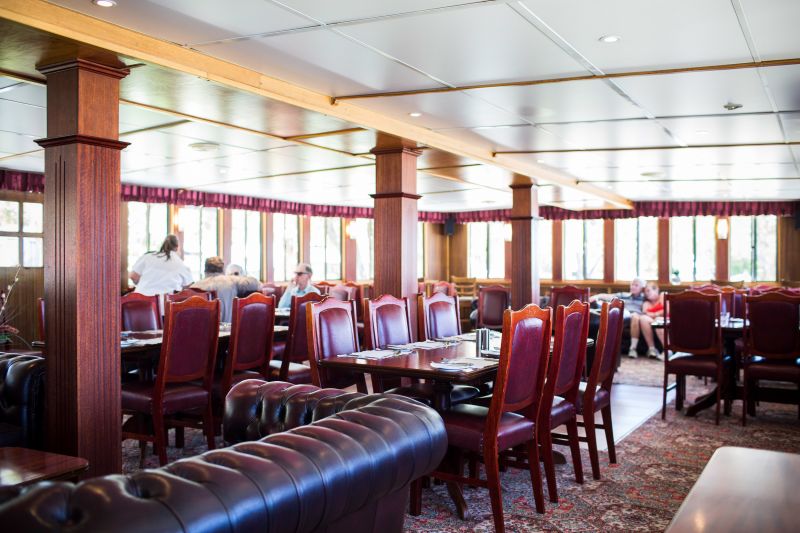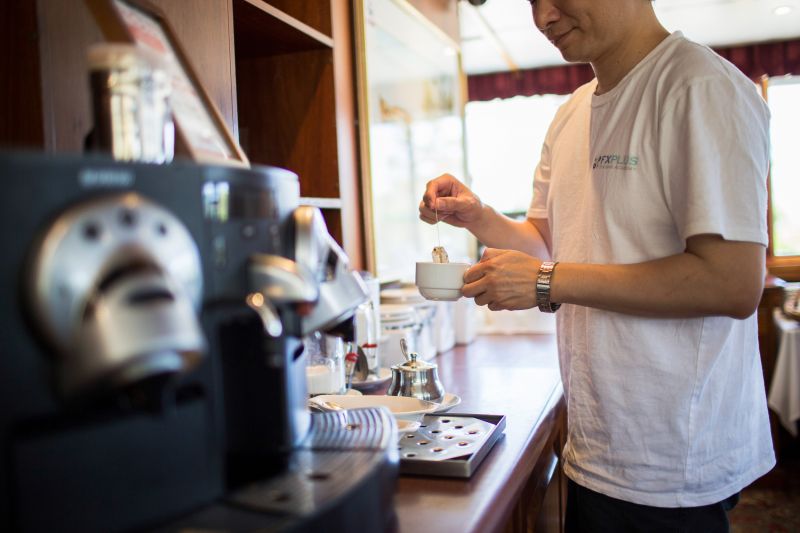 MAP
TRANSFERS & GARAGING
Transfers A coach displaying a large "Proud Mary" sign departs from the Adelaide Central Bus Station, Bay 2, 85 Franklin Street, Adelaide on Friday's at 6:00 pm, check-in is 30 minutes prior to departure. Returning into Adelaide on Sunday at 5.45 pm and the cost for a return transfer is $110 per person.
Garaging Secure lock up garaging is available at Murray Bridge for the duration of your cruise. Please make your own way to Sturt Reserve Murray Bridge by 7.00 pm and the crew will advise as to the garaging of your vehicle. The cost is $140 per vehicle for the cruise duration.